Did you know...?
£75.5bn
assets under management

331
employers in the HE sector

528k
members

2050
committed to
Net Zero

46%
investments in
the UK

£2bn
in renewable
energy
What do we do?
We provide retirement and ill health benefits, as well as life cover, for our members.
We're a hybrid pension scheme. This means we have both a defined benefit part – the Retirement Income Builder – and a defined contribution part – the Investment Builder. This gives our members security and flexibility for their future.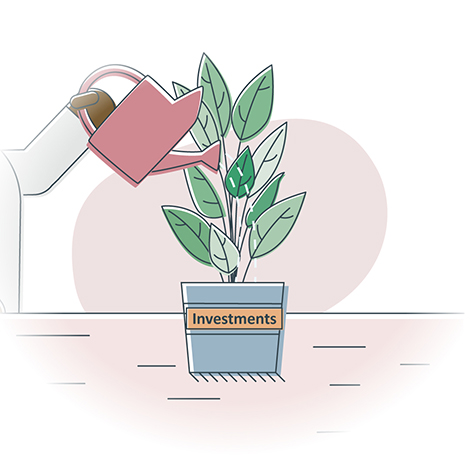 The people behind your pension
We make investments all over the world, but our offices are based here, in Liverpool and London. We work closely together towards one common goal - to ensure we can pay you the pension you've earned, long into the future.
We're Liverpool

Here in Liverpool we run a large scale operation that's responsible for managing pensions for over 500,000 members and their families. We're here to ensure we deliver on our promise to members.

We're London

Here in London, we're responsible for the investment side of pensions for over 500,000 of our members and their families. We have a statutory duty to invest our members' contributions for them.
Hear from our members
"Each and every time I speak with colleagues at USS, I am always impressed by how nicely and well they deal with queries and any requests. Really top quality."