A guide just for you
We understand that as a financial adviser, you may need a lot of information from us. So we've created a handy guide to provide you with the details you need and answer your all-important questions. It covers everything from historic and current member contributions to what happens when a member dies, and lots more.
Letters of authority
If you need specific information about a particular member, please send us a letter of authority (LOA). This will need to be addressed to Universities Superannuation Scheme Limited and be signed by the member. Once we have this on file, you'll hold this authority for up to 12 months.
There is certain information that must be included on an LOA before we can accept it. Please find a list of the criteria below:
It must state Universities Superannuation Scheme or USS (it must be clear that the LOA applies to USS)
Your client's full name
The date the LOA was signed
Your client's wet signature
Your client's National Insurance number
Your client's member number
Your client's date of birth, and
Your client's address.
You can email the LOA to correspondence-team@uss.co.uk, or post it to us at:
Universities Superannuation Scheme Limited
Royal Liver Building
Liverpool
L3 1PY
If you are emailing a LOA you must provide the member number in the title of your email in order for us to locate the file quickly.
The member's Annual Member Statement contains the information below. But if the member can't provide you with a copy, we can provide this on request. We'll usually issue this within four weeks.
Value of their pension and one-off, tax-free (up to a certain limit) cash lump sum: This is the value of benefits a member has in the Retirement Income Builder at 31 March.
Value of their Investment Builder pot: This is the current value of the member's Investment Builder pot.
Lifetime Allowance (LTA): This is the LTA a member has used up (in respect of their USS benefits and savings only).
Annual Allowance (AA): This is how much AA a member has used up (in respect of their USS benefits and savings only).
Member's salary: This will be based on the last full month's pension contribution a member made.
Important note: We cannot accept LOAs that have been DocuSigned or digitally signed. We cannot update our record with new member addresses detailed on LOAs. If you are an advisor, we will only send responses to addresses that are registered with the relevant regulatory body.
Working out a member's pension
There's a range of modellers and tools to help you get a clearer idea of what a member's pension may be. These will help you estimate a member's benefits, Annual Allowance and the cost of applying for Scheme Pays.
You can have a look at examples of the information available to members in My USS.
We also have a few useful forms which you may find handy when you're acting on behalf of a member.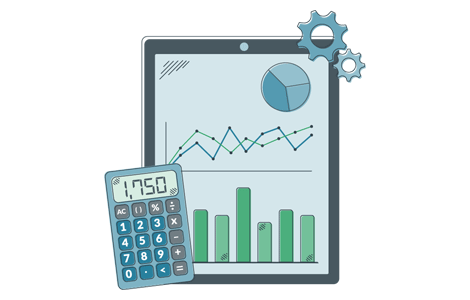 Quarterly Investment Report
You can find a more in-depth look at each fund and their performance in the Quarterly Investment Report for the Investment Builder below.
Quarterly Investment Report

pdf

(626kb)
Got a question?
The USS normal retirement age is linked to the State Pension age, which is currently age 66. We call this the Normal Pension Age (NPA). Our guide explains how we apply the State Pension age.
Contributions are paid by active members and their employers. You will pay in 9.8% of your salary each month and you get tax relief on your contributions, so some of the money that you normally pay towards tax goes into your pension instead. Your employer pays in 21.6%* of your salary each month towards your benefits and running USS. You can also pay additional contributions to the investment builder to save more.
Visit what you pay and what you'll get, for more information on what the contribution rate is.
*This is the contribution rate for the next two years, until April 2026 when it will fall to 21.4%. This is subject to the outcome of future valuations.
When a member retires, they can choose a reduced pension to maximise the one-off, tax-free (up to a certain limit) cash lump sum they can take, up to a maximum of 25% of the value of their benefits. The maximum tax-free cash a member takes can't exceed 25% of the member's available Lifetime Allowance.
If a member wants to take their Retirement Income benefits before the Normal Pension Age, their benefits may be reduced. We've listed the reductions that may apply in our guide.
Can't find the answer you're looking for?
Try a site search to find more information
Or visit contact us to find the right information for your query.