Adapt to life in retirement, together
Being part of a team can be essential to working life but stepping away from your career doesn't have to mean finding your way on your own.
Once you've retired, you'll remain a valued member of USS as you access your benefits and savings. This means you still can join Member Voice, our online community just for members, too.
The forum not only enables you to discuss all things USS, and have the chance to help with research like surveys, discussions, and previewing things we plan to do. You can also talk to your peers about their experiences with their USS pension.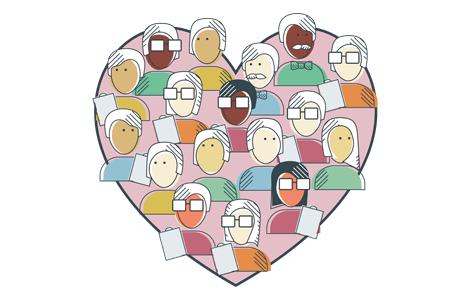 Explore new opportunities
Beyond USS, there's a number of reasons why you might look for new ways to spend your time in retirement. Ambitions that working life never allowed the time for, new ways to put years of skills and experience to good use, or simply connecting with new people and interests to name a few.
No matter what the reason and what you're looking for, there are options to help you remain active and feel a sense of community.
The UK government's volunteering webpage can direct you towards volunteering opportunities close to home, as well as those requiring specific skills, and those tailored to volunteers in later life.
If your heart is set on volunteering overseas and you're planning an extended period of time in another country, rest assured you'll still receive your USS pension. Our Working or retiring overseas page has information on how your pension might be affected if you're spending your retirement abroad.
To find activities and groups in your local area, as well as ways to participate online, the u3a movement offers varied member-led learning for those no longer in full time work across the UK. Or you can search for social events, groups and leisure activities near you by looking up your local Age UK clubs and classes timetable.