2 February 2021
USS Investment Management announces new Head of Strategic Equities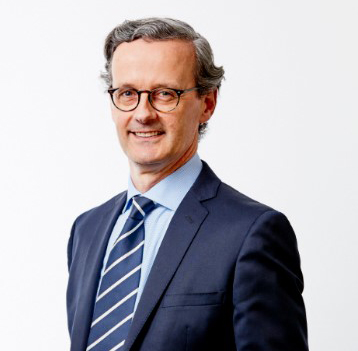 USS Investment Management, the wholly-owned investment management arm of the Universities Superannuation Scheme, has announced that Innes McKeand has been appointed to the new role of Head of Strategic Equities. He joins from Australian Super where he was Head of Equities and is expected to join at the end of March 2021.
The creation of this role follows a major overhaul in USS Investment Management's approach to investing in developed markets which was announced last year. Innes will oversee the existing teams that focus on Global Emerging Markets Equities and Responsible Investments as well as our approach to using quantitative techniques in equities strategies. He will also establish a new Global Equities team.
Central to the role, will be the objective of enabling USS Investment Management to construct portfolios that will provide attractive risk-adjusted returns relative to its long-term liabilities, taking account of the other assets held across both public and private markets. This is expected to see USS Investment Management move away from conventional market-cap weighted benchmarks. Longer-term themes (including Responsible Investment-related themes) will underpin the approach in this area going forward.
Innes is ideally suited to creating a new long-term equities strategy, having worked in the sector for more than three decades. He started life as an analyst and for the last nine years he has been based in Melbourne working for Australian Super running a A$115bn (c.£65bn) equities portfolio. During his tenure he built a substantial internal team and grew internally-managed assets from zero to A$57 bn (c.£32bn).
It is anticipated that, over time, much if not all of the monies that are currently overseen by BlackRock as a transition manager, will be taken back in-house by USS Investment Management. These assets are currently invested in Japan, the US, the UK and Europe, and totalled £11.4bn as at 31 December 2020.
Simon Pilcher, CEO of USS Investment Management, said: "We are delighted to welcome Innes to the team as we pivot towards a longer-term, more thematic strategy for our investments in equities. His track-record as a strategic thinker, who has instituted change before, make him ideally suited to supporting us in meeting our objectives. Having spent the last decade working for one of Australia's largest pension funds, Innes brings with him a deep understanding of what it is to have the responsibility to pay the pensions that have been promised."
Innes McKeand said: "I am delighted to be returning to the UK to join USS Investment Management. Opportunities to grow and shape a strategy from within the context of such a major investor are few and far between. And coming at a time when longer-term issues such as RI are having such a major impact on investment makes this a very exciting time indeed. I am looking forward to the challenge."