29 June 2021
USS Investment Management announces new Head of Asset-backed Securities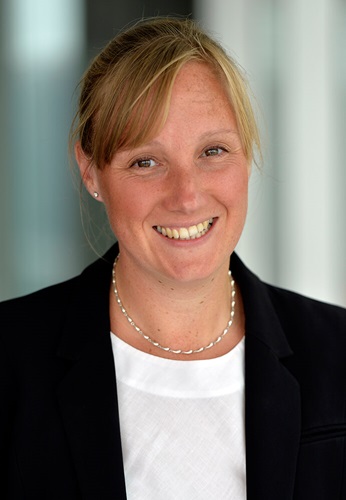 USS Investment Management, the wholly-owned investment management arm of the Universities Superannuation Scheme, has announced that Janet Oram has been appointed to the new role of Head of Asset-backed Securities ("ABS"). She joins USS from BlackRock where she was Managing Director and Head of European ABS.
The creation of this role follows the commitment that USS Investment Management made to materially develop its in-house fixed income and treasury capability to support our increasing focus on liability-driven investing. Insourcing also ensures that this is done in a more cost-effective manner than through third party managers. From a modest start in 2020, the team now numbers 19 individuals focussed on developing this class of investments which are well-suited to a pension scheme with long-term liabilities such as USS.
Janet's appointment, which has been made on a four days per week, flexible basis, marks a significant development as she will be tasked with building a new team focussed on sourcing, valuing and executing structured credit opportunities in the public markets. This will be in addition to collaborating with USS Investment Management's sophisticated Private Markets Group to develop the existing private structured credit mandate.
She joins with a 20-year financial services career having started as a business analyst in a consumer-focussed financial services product group before joining a ratings agency and then becoming a credit analyst for Barclays Global Investors in 2006. The company was ultimately bought by BlackRock where she became Head of European ABS in 2016.
In this latest role, Janet was responsible for a team managing assets across a range of mandates and fixed income funds and investing across sectors including mortgages, consumer credit and whole business loans. She also started a personal financial education programme delivered by BlackRock staff in schools, colleges and within the Big City Bright Futures programme.
Ben Clissold, Head of Fixed Income and Treasury, said: "We are delighted that Janet is joining us. She brings a great deal of knowledge and experience that will add significant strength and depth to the team."
Janet Oram said: "I am very pleased to be joining USS Investment Management at an exciting time for the organisation. The Fixed Income team is growing and I am looking forward to the opportunity to explore and develop a new strategy."
Joining the team at the same time is Yin Tse Loh who will be joining as a Portfolio Manager focussed on the Liability Driven Investment strategy.