The transfer in process could be quicker or can take longer, depending on a variety of factors like how responsive the scheme you're transferring from is. Please note only transfers from registered pension schemes or recognised overseas pension schemes are permitted into the Investment Builder under the scheme rules.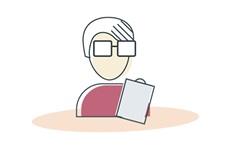 Once we receive this form, we'll contact your previous scheme for a transfer statement and the relevant discharge forms, should you want to transfer.
If you have the discharge forms and transfer statement from your previous scheme already, you can send them to us, which will help speed up the process.
We give your previous pension provider four weeks to send us the relevant forms. If they don't send them within this time, we'll chase them once and let you know what's happening.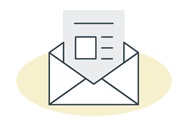 Once we have all the information from your previous pension provider, we'll send you a letter and transfer in pack. This will detail the transfer value of your previous pension and include all the forms you need to complete your transfer to the Investment Builder, the defined contribution (DC) part of USS.
If you're not sure if transferring is right for you, more information is available on our transferring in to USS page. We recommend you seek guidance and / or take financial advice on the options available to you. Trustees and scheme managers must ensure specific checks are made before complying with a member's request to transfer their pension. In certain cases, you will be required to obtain appropriate financial advice from an authorised financial advisor prior to being able to transfer your benefits. You should check with your other scheme regarding what you need to do before transferring your benefits if you're not sure. Visit the guidance and financial advice page, where there's a range of resources to support your planning and information on how to find an independent financial adviser.
If you've decided it's the right choice, you'll then need to:
1. Send us your Transfer in option form (enclosed in the pack we send you), this confirms you want to transfer.


2. Send the other forms and letter (enclosed in the pack), including your discharge forms to your previous scheme.


3. Decide if you want to manage your own investments. The Investment Builder allows you to manage your own investment choices. If you want to do this, you need to register or log in to My USS and select the Let Me Do It Option.

If you don't do this, we'll assume you want us to manage them for you, (the Do It For Me Option) and we'll invest your money in the Default Lifestyle Option.

It's not a one-time decision, you can choose to manage your investments in the Investment Builder at any point, but it's a good idea to decide on this before your savings are transferred in.

If you already have money in the Investment Builder before you transfer in, we'll invest your transferred savings in the same investments, unless you make a different choice in My USS.

For more information visit the Investment Builder page.


4. Set your Target Retirement Age (TRA) in My USS
This is the age you intend to start taking your Investment Builder savings. For more details visit the Investment Builder page. You can set and change your TRA at any time in My USS.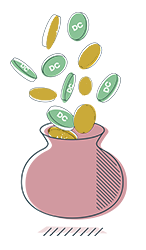 We then give your previous pension provider four weeks to transfer your pension savings to us. If this doesn't happen within four weeks, we'll contact them again and let you know what's happening.
Once we've received payment it'll take around five working days to invest the money in the Investment Builder. When the investment is complete, we'll send you confirmation. You'll then be able to see your transfer in your transaction history in My USS.