Here's three different retirement lifestyles and the income you may need for each* to get you thinking about your options.
Secure retirement
Household income: £15,000 - £20,000 per year (after tax)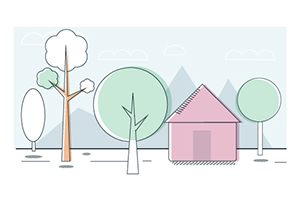 You may be able to:
Live securely knowing you can afford your bills and food shopping
Go on short breaks in the UK
Eat more home-cooked meals but dine out for special occasions
Example
A 30 year old earning £21,282 could currently build up a pension of £11,000**. Adding a State Pension of around £8,500 would give a total pension of £17,172 after tax, falling within the 'secure' bracket.
Comfortable retirement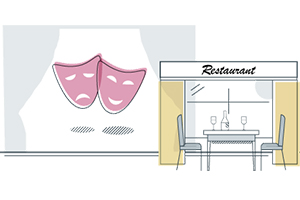 Household income: £20,000 - £30,000 per year (after tax)
This could allow you to:
Feel financially stable and able to treat yourself regularly
Go on local or European holidays a few times a year
Eat out at restaurants every now and then
Example
A 40 year old earning £47,824 could currently build up a pension of £20,550**. Adding a State Pension of around £8,500 would give a total pension of £25,612 after tax, falling within the 'comfortable' bracket.
Luxurious retirement
Household income: £30,000 - £50,000 per year (after tax)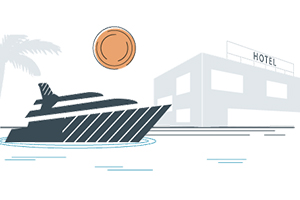 With this, you might:
Go on long-haul or frequent European holidays throughout the year
Buy a new car every five years
Regularly eat out at restaurants and treat yourself and your family often
Example
A 40 year old earning £85,300 could currently build up a pension of £23,630**. They are over the salary threshold (£57,216.50 for 2018/2019) so contribute to the Investment Builder too. They will need a Investment Builder fund of around £72,685 to buy £2,406 additional pension. This, plus the State Pension of around £8,500, gives them a total pension of around £30,000 after tax, putting them in the 'luxurious' bracket.
According to Which?, comfortable households spend just under £2,200 a month in retirement. This covers all the basics, such as bills and your food shop, as well as some luxuries like holidays to Europe and eating out.
But eating out and European holidays aren't for everyone. If you're happy to live more frugally, a secure retirement is a great place to be.
The good news is, you don't have to save all of this yourself. Your employer's contribution makes up a big part of your pension, and makes saving for retirement easier.
When considering what sort of retirement you want, it's important to understand your income and outgoings. You may have:
paid off your mortgage (or could do at retirement, with the tax free cash options available)
stopped commuting to work and some public transport is free once you reach State Pension age
a tax-free cash lump sum
a State Pension of just over £8,500
children that have left home, saving you money
other savings or investments elsewhere such as a cash ISA or property
more holidays and hobbies to pay for, or
potential care costs to consider (only 15% of people aged 85+ live in care homes, so this is not typical).
If you don't think you'll have enough for the retirement lifestyle you want, you could consider:
paying more into your pension by making additional contributions to the Investment Builder
delaying taking your USS pension pot or even your State Pension
taking less cash at retirement and a bigger retirement income instead, and/or
setting a savings plan with realistic targets to catch up on any savings gaps.
Take control of your retirement planning today – use our Benefit Illustrator to estimate your pension, and use My USS to view your benefits and make any necessary amends or additional contributions.
Resources
The Money Advice Service's retirement budget planner is a useful tool to help you assess your needs. You may also want to take independent financial advice. You can find an independent financial adviser at unbiased.co.uk.
*Retirement lifestyles and income are in today's money, based on the current cost of living.
**The figures provided reflect current Scheme Rules, legislation and factors, as well as the current State Pension amount. These are all subject to the possibility of future alteration and are reliant on assumptions, such as you being an active member of the scheme until age 65 (the scheme's current Normal Pension Age, which will rise in the future, broadly in line with increases to the State Pension age).
For a glossary of our terms please see more information on our key names and important information page.
---
Published: 23 August 2018